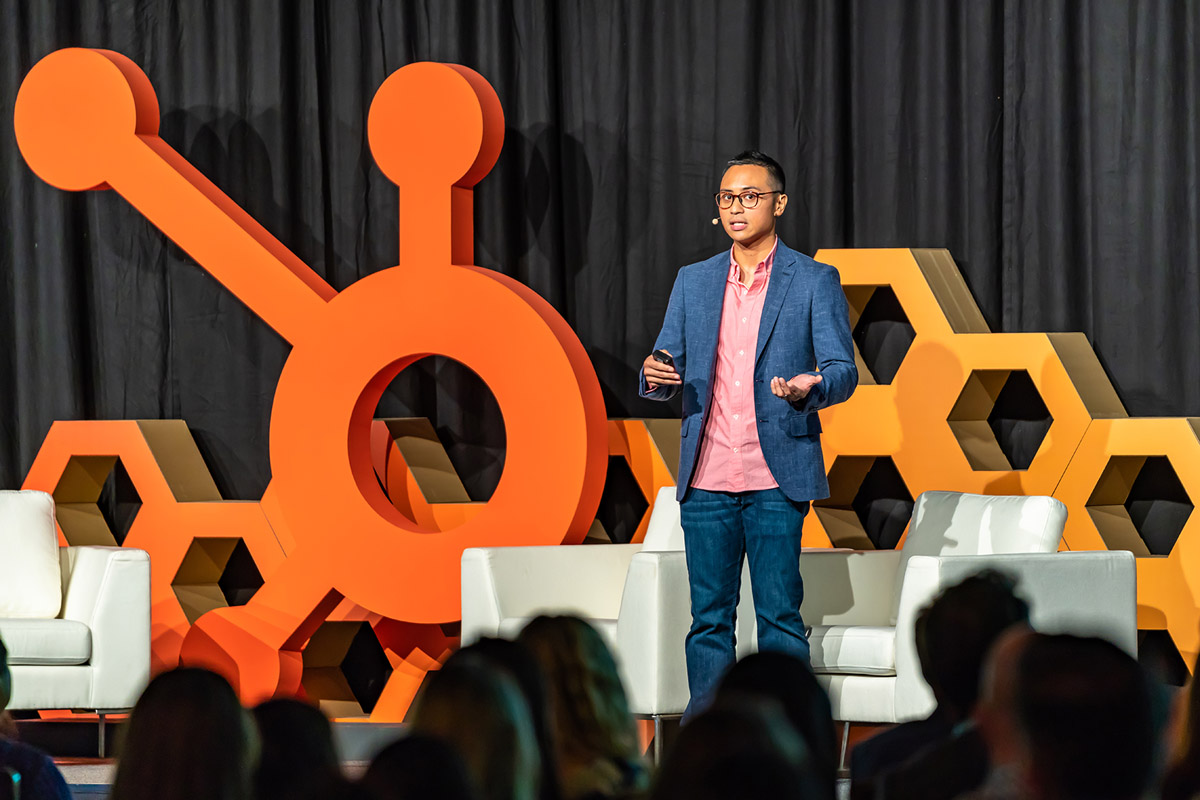 The Challenge
Hubspot organizes an annual conference in Singapore, called Grow. Hubspot reached out to Klaud9 to find the ideal photographer to create a variety of shots. From photographing the empty venue, to capturing the highlights of the conference, networking and evening event, the goal was to showcase how well-branded and engaging the event was.
The Solution
Through our database, Klaud9 quickly hired a talented photographer based in Singapore to cover the Grow event. The detailed brief created for the project guaranteed that all aspects necessary were covered: the empty venue at the start of the day, registration desks with attendees arriving, networking periods, attendees engaging with the space, sponsor stands, speakers and crowd. Our photographer delivered more than 270 final edited photos, which perfectly captured the highlights of the event. By combining wide shots of the venues, close-ups, and candid networking shots, the resulting images tell a successful story.
Find out more about our on-demand Event photoshoot packages.
If you need great photos for your brand, be it for Social Media or Branded platforms, feel free to