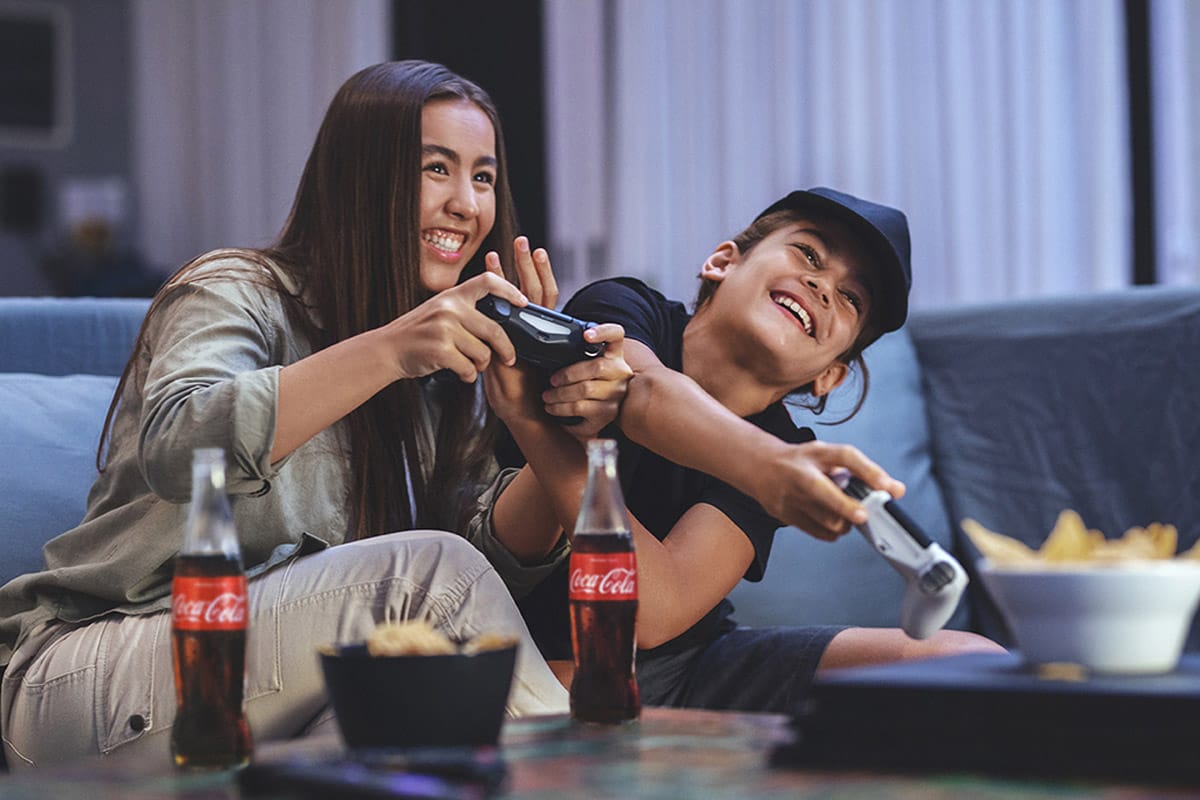 The Challenge
Coca-Cola wanted to capture scenes of Pan-Asian families living life during COVID-19 times. The photoshoot needed to follow Coca-Cola photography guidelines and it was essential that talents looked real and relatable. Different products should be captured in each scene.
The Solution
To overcome the Lockdown Restrictions in Singapore, Klaud9 was able to quickly source an experienced lifestyle photographer from our global database, as well as talents, location, hair/make-up, wardrobe and props. The detailed brief included reference photos, wardrobe, prop, composition, cropping and lighting guidelines, which ensured high quality photos that met the clients expectations.

A total of a 100 natural and relatable photos, distributed across 10 scenes, were delivered. Different family moments were captured in the photoshoot, ranging from home-schooling to birthday celebrations during quarantine, all featuring Coca-Cola products in context.

Discover more about our on-demand lifestyle photoshoot services.
If you need great photos for your brand, be it for Social Media or Branded platforms, feel free to